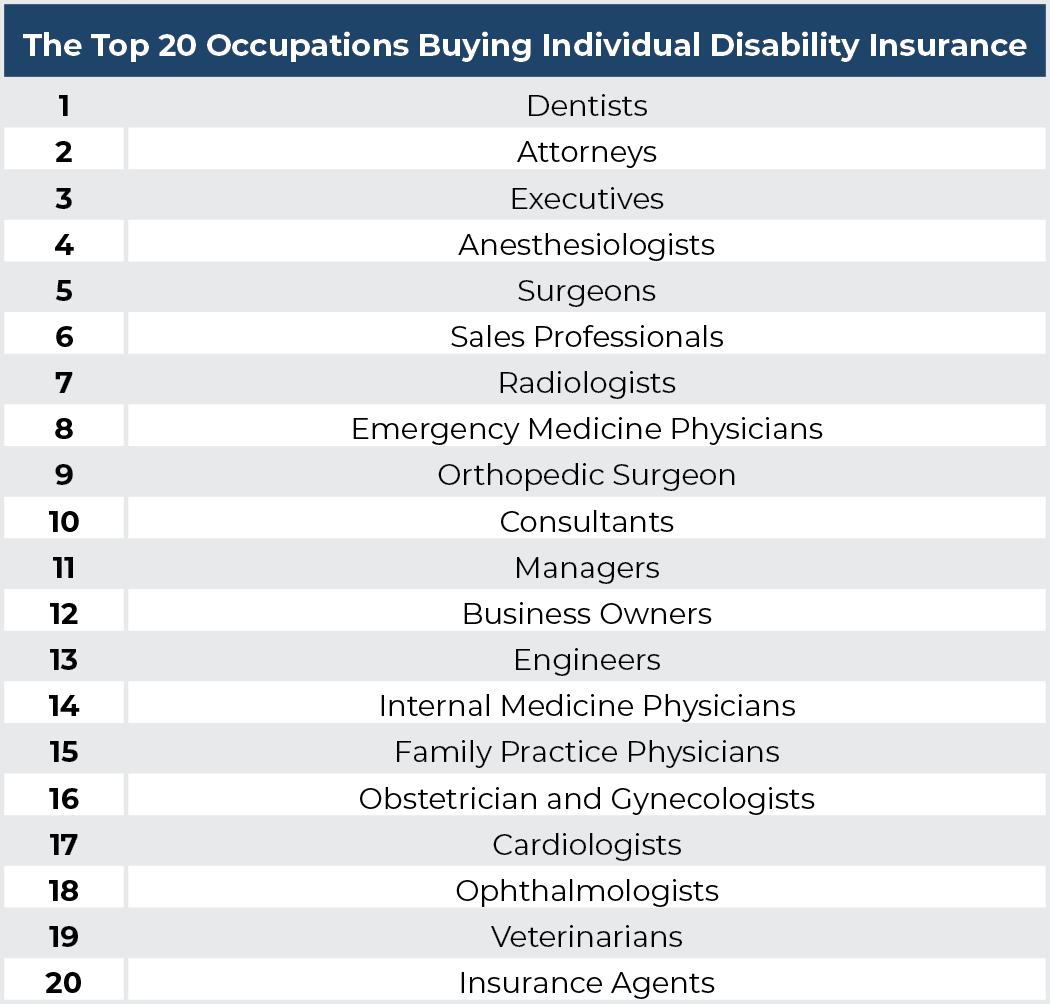 Since 1999, we have provided individual disability insurance to people nationwide via this website. We have provided tens of thousands of customers with a high-quality policy like the Provider Choice. In a recent review of the data of those who purchased a policy from our firm over the years, it was interesting to see which occupations actually ended up buying a policy the most, is your occupation on the list?
Why Are There So Many Physicians?
When we first reviewed our analysis there were no really big surprises. We have always known that Guardian is a market leader in disability insurance for physicians and dentists, so we expected all of these specialties to be at the top of our lists.
The Provider Choice policy has a definition of total disability designed specifically for physicians that is not offered anywhere else in the industry, so we expect to continue to see medical occupations at the top of this list for the long term.
Professional Occupations
We were also very happy to see so many attorneys, executives, and sales professionals in our top 20 occupations buying a policy. Insurance companies are always trying to increase their in-force block of business from non-medical occupations to diversify their book of business, and we are certainly doing our fair share of non-medical occupations. It makes sense to us, attorneys and executives are in some of Berkshire's best occupational classes, so they get a very good rate.
This Is Not Rocket Science
There are a few things we know to be true having specialized in this business for so long. Most people want to get a policy to protect their family, that is the driving motivation for the majority of our clients. The policy they choose is usually determined based upon;
Having The Best Benefits for Your Specific Occupation

Price of the Product